As a handmade shop owner and a huge fan of handmade items, I would like to start shedding more light on other handmade shops. Through Little Wonderland, I've made several amazing connections with other shop owners and have seen some amazing products. An example of this is the five star Etsy shop A Cup of Nostalgia.
Jennifer Hess started her handmade shop on Christmas day of 2013. Her son was born with unfortunate circumstances, which forced her to become a stay-at-home mom. She had always had an income, so not working for an entire year in combination with a new child and recently purchasing a new home motivated her to try something new. She took a chance and posted five coffee mugs she had decorated as Christmas presents. They were a rave on Instagram and soon began selling quickly on Etsy. Before she knew it, she had became a popular mug shop with nearly 700 sales in a year!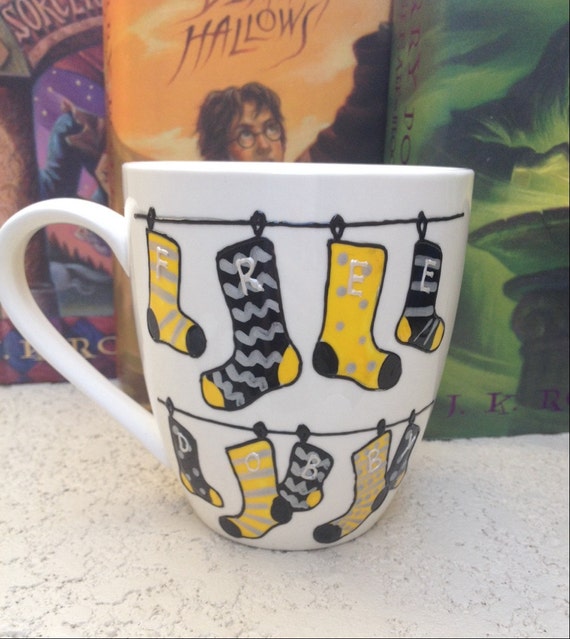 Her favorite items to make are the fully painted mugs, rather than the handwritten ones, since she loves painting. She began by trying the Sharpie method popular on Pinterest, but learned after a couple mugs that the writing and painting won't last. It took her months of trial and error - speaking with other successful mug shops, researching, reading blogs, etc - to learn which paints last, how long to bake, how long to dry, and everything else. However, she admits that she is now comfortable with the tools of her trade.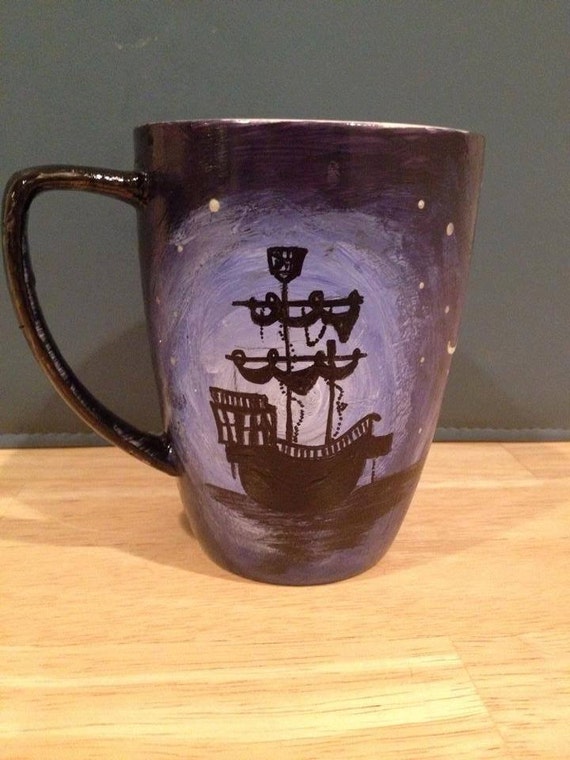 Jennifer's believes her "Don't let the muggles get you down" mug best describes her. She says she loves quirky art work with small details and is fascinated with silhouettes will fully painted backgrounds. She admits that everything she paints and sales has a little bit of her in it. All the items in her shop has a personal tie to her in some way.
When asked why she thinks it is important to shop handmade, she replied, "B
ecause you're directly helping family's like mine out. I can't even begin to describe the gratitude I have for every single person who has purchased a mug from me this past year. They helped put extra food on our table, pay a couple bills here and there, and even gave me a life outside of my home where I can interact with amazing people all over the world."
Please be sure to check out her other work (she does customs!) and show Jennifer and A Cup of Nostalgia love on her social media: